GAY PRIEST SUES C of E
HOME PAGE
IF YOU LOOSE PART OF THIS PAGE - CLICK HERE


WITH MILLIONS OF READERS EVERY YEAR


A BRILLIANT YOUTUBE TO WATCH - JUST 20 MINUTES

The Pleiadian Message - A Wake Up Call For the Family of Light



I found this old picture of Nikolai Alexandrovich Romanov - the last Tsar of Russia who was executed along with his whole family on July 17, 1918 aged just 50. Of all the pictures I have seen of this man - as I read Russian History a lot in my teens - I found this picture captivating in its look of today. The beard and style is very current and fashionable and - I found myself staring into his eyes wondering what was going through his mind - what he went through in his short life, the mistakes, the fears, the sumptious lifestyle compared to the vast majority of Russians at the time and the horrors surrounding his death.

I have to admit that if I met him in a bar or here at the hotel I would think - - ' CUTE ' and I do find his stare to be quite mesmerizing.




The next statement in true

The first statement is untrue




Gay priest takes


Church of England


to employment tribunal



Rev Pemberton refused a licence after marrying his male partner

Legal case opens today at Nottingham Employment Tribunal

London, UK - 15 June 2015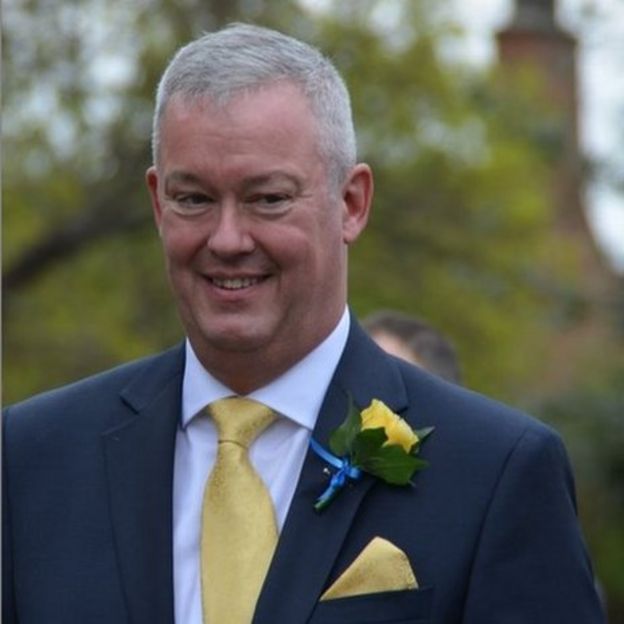 Canon Jeremy Pemberton today begins his historic employment discrimination case against the Church of England over its withdrawal of his right to officiate as a priest and its refusal to give him a licence to take up a chaplaincy post with Sherwood NHS.

The case takes place at Nottingham Employment Tribunal.

"There are two human rights principles at stake in this case. Is the Church of England exempt from the laws prohibiting workplace discrimination and is it entitled to discriminate against gay clergy who have been lawfully married in a civil ceremony?," noted Peter Tatchell, human rights campaigner and Director of the Peter Tatchell Foundation.

Mr. Tatchell is supporting Rev Pemberton and last October confronted the Archbishop of York, accusing him of "victimising, intimidating and bullying" Pemberton.


http://www.bbc.co.uk/news/uk-england-29521334
and
http://www.petertatchell.net/religion/archbishop-of-york-beset-by-gay-protesters.htm

"Rev Pemberton had his permission to officiate as a priest withdrawn after his lawful same-sex civil marriage to his partner, Laurence. He was also refused a licence to take up a chaplaincy post with Sherwood NHS.

"This strikes me as a clear case of employment discrimination. The Church of England has no right to seek exemption from the anti-discrimination laws that apply to everyone else.

"The disciplinary action was taken by the acting Bishop of Southwell and Nottingham, Richard Inwood, after seeking advice from the Archbishop of York, John Sentamu, who is thereby clearly implicated in the church's discrimination against Rev Pemberton.

"It is disgraceful homophobia to deprive a priest of his right to work because he married the man he loves. Discrimination is not a Christian value.

"Jeremy Pemberton married his partner Laurence last year in a civil ceremony.

"Jeremy sought appointment to a job in the NHS. It is not reasonable for the Church of England to dictate to the NHS who it can employ.

"Just because the Church of England treats lesbian, gay, bisexual and transgender (LGBT) clergy as second class Christians this is no excuse for it to impose its anti-gay discrimination on non-church institutions.

"In June 2014, Jeremy was offered the role of Chaplaincy Manager at Sherwood Forest Hospitals NHS Trust in Nottinghamshire. The job offer was withdrawn because the church refused to give Jeremy the required licence - solely because of his marriage to Laurence," said Mr Tatchell.

Further information:

Peter Tatchell
Director, Peter Tatchell Foundation
0207 403 1790
Email: Peter@PeterTatchellFoundation.org
Web: www.PeterTatchellFoundation.org


JB COMMENT:

Shameful behaviour by the church. Absolutely shameful. In its fear and paranoia of anything ' out of the ordinary' - or should it be ' out of their control' the church sees fit to deny a sweet and loving man his career because of their own backward thinking and blatant lies about what biblical writings actually say. If you have doubts about what the Bible does say on homosexuality - just ask - or search this web site - as what people assume it says are untrue and distorted and lied from pulots up and down the country and aroiund th world and a mass of population have the wrong facts - as the Bible DOES NOT DAMN GAY MEN AT ALL.
Cinsidering all the puffs, queens, hancy boys and queers who have worked and contiue to work in the church as page boys, chopir boys and right up to senior positions like Vicars, Priests and Bishops, gay men are in all areas of the church while damning and destroying anyone who chooses to ' come out - and be proud.'

Shameful of the church. How UN CHRITIAN and how UNENLIGHTENED.



LOCATED IN
BOURNEMOUTH
DORSET, ENGLAND
CLICK HERE FOR DETAILS




CERTIFICATE OF EXCELLENCE
HAMILTON HALL 2014




CLICK ON THE IMAGES BELOW FOR MORE INFORMATION


.
WE OFFER SO MUCH FOR FREE AND AT REDUCED PRICES FOR THOSE WHO MAY BE LESS FORTUNATE.

A NOT FOR PROFIT VENUE READ MORE HERE
WANT TO HELP WITH THIS ?
EVERY LITTLE HELPS

HAMILTON HALL IS NOT A CHARITY BUT IS A
"NOT FOR PROFIT VENUE"
every penny raised goes towards helping others


.
donations