APOCALYPTIC - WORST WINTER ON RECORD PREDICTED -HOME IMPROVEMENTS
Skip TOC
Article Index
APOCALYPTIC - WORST WINTER ON RECORD PREDICTED -HOME IMPROVEMENTS

current position
CURRENT NEWS & VIEWS HERE / HOME PAGE

The Daily Express keeps putting headlines about arctic storms covering the country - 2 predictions that have already been proven to br wrong, and now today they are predicting arctic storms that will last until April and have highlighted things to buy through the paper to help :- ie: snow boots - tyre chains etc. and it just seems an excuse to scare the shit out of everyone while selling goods and suppliues that otherwise would not be bought.
The Daily Express should be ashamed.



A report issued by the UK TV stations underlines that one in five Britons live in fear of losing their life because of a natural disaster. UK Natural Disaster Report compiled from data collected in a survey of 2,000 people and concluded that the most feared natural disaster is the flood.
CLICK HERE FOR MORE DETAILS
campaigning to protect children

from sexual images in public.

SEE MORE HERE
I agree that children are being too sexualized these days - and with people like Primark getting into trouble for selling padded bras for girls under 12 - and with beauty padgents where 5 year olds are dressed as whores, I admit this is not right and should not be encouraged.

Web sites that are pornographic in nature, and some would argue that this web site is - are looking at a ban from governments and restricted access to protect children. This is - naturally - the parents responsibility to make sure their child is not checking out innapropriate material and put blocks in place on their computer, but as many parents seem to be irresponsible parents who seem to think it funny when their child sees or says something sexually wrong for their age, this is not something Big Brother should be addressing, more Big Brother needs to address what is wrong with the parents and why they are - in many cases - such bad parents. Parenting schools - workshops to improve their parenting skills, helps enormously, so why are these not available on the NHS and it would save Social Services a fortune as they have proven to work.

So the government is looking at banning all sorts of web sites and esoteris and spiritual web sites are in that list, which makes no sense at all, except that the power of the church hates the competition.

Stop The Censorship of 'Esoteric' Websites and Alternative Spirituality
The freedom of spiritual expression and exchange of spiritual ideas is under attack. The UK has announced internet filters which will automatically filter out websites with 'esoteric material'. Working directly with ISP's and affecting 95% of British internet users, UK Prime Minister David Cameron said these filters will be active 'by the end of the year'. 'Esoteric Material' could mean anything from sites of small spiritual groups, to ones which teach esoteric or spiritual practices or contain information about a wide range of alternative spiritual ideas.

This sinister development is being slipped past public notice as these automatic filters are being headlined as a powerful tool to combat Pornography on the web. UK Prime Minister David Cameron is touting these new policies will 'protect children and their innocence'. But this Trojan Horse has a much larger sweep than just pornography. UK based digital advocacy organization Open Rights Group discussed the coming changes with British ISP's and besides pornography, there are 9 other categories which are automatically blocked which includes 'esoteric material' (and 'web forums'). The filters can be turned off by the user, but they are set to 'ON' automatically upon setup. This uses the popular 'nudge theory' helping to control actions of people and relies on user's tech savvy-ness in order to disable them. The definition of 'esoteric material' is so broad that it can span from meditation to spiritual healing, Chakras and everything in between. And this has now been lumped in with the horrid company of pornography, violence and suicide related sites.

While major religions will not be affected (at least for now), these policies discriminate, marginalize and stigmatize small spiritual groups and alternative spiritual viewpoints. Already other countries are talking about adopting the same 'Pornwall' filters and we need to take action now to stop this assault on our collective spirituality. Already on UK pay-as-you-go Orange phones websites that promote 'esoteric practices' or websites of 'universally acknowledged sects' are being blocked. Wikipedia founder and high profile adviser to Prime Minister Cameron, Jimmy Wales calls the online porn filter 'an absolutely ridiculous idea'.

Sign this petition now and send a strong message to Prime Minister Cameron that we see through this obvious Trojan Horse and we will not accept this infringement upon our human right to free spiritual opinion and expression.

http://www.avaaz.org/en/petition/Stop_The_Censorship_of_Esoteric_Websites_and_Alternative_Spirituality/?tEzahbb

BULLSHIT


Had someone here recently who bullshitted us from begining to end and everyone here knew it was all bullshit. It saddened me that he felt the need to hide his true self behind a smoke screen that was not that thick and could be seen straight through, and while we let him continbue, we did wonder between us what was going on with this guy. If you are going to offer bulshit, then at least make it believeable, but when it is so transparant that even a friend with special needs saw straight through it, it makes you wonder if this guy himself believed his own bullshit, as he seemed unaware that we were all smiling in disbelief all the time. He was a very pleasant and likeable man in his 70's and I appreciate people in older age can vanish from view and struiggle to recalim their identity as a retired person, and we will help with that, and hiding behind bullshit is not the way to go. Honesty is so much more attractive.

To be honest, I do not have time for bullshit and can smell it a mile off.



HOME IMPROVEMENTS TO HAMMY HALL

As always, with any old property, there is a constant and ongoing maintenance programme and sometimes things crop up you are not expecting and kick you in the balls when you least expect it.
Last Christmas, right as Christmas started and we had a full house, the rain started leaking in to one of the bedrooms and there really was nothing we could do, expect plug the hole with scores of towels and wait for the New Year when we could get someone up on the roof and sort it out. It was stressful, as with a workload of 12 - 18 hours a day planned, this was something we did not need.

Back in the spring I noted some of the beds were not really up to scratch and although all the beds were under 3 years of age, guests sit on the edges of beds a lot and I suddenly was aware that the edges were collapsing and dragging the rest of the mattress down, and they were quite uncomfortable. So this summer I have invested in all new beds throughout the hotel, and the mattresses have a slim layer of Memory Foam on the top, for extra luxury, but because these new beds have much deeper mattresses - none of the fitted bottom sheets actually fitted any more and I had to replace around 40 fitted sheets with new ones ( enough for all the beds with 2 changeovers ) and while I was at it, all new quilt covers, pillow cases and most of the quilts were replaces at the same time.

Today I have our electrician putting in 17 new double electric sockets in the rooms to make it easier to find an empty plug to charfge up your lap top or mobile phone and this will save having to have extension leads - and looks tidier, so most rooms now have at least 8 plugs in...

We also had 2 large Fuse Boxes with all the old fuses in and while it never gave any problems, this week I had them upgraded to all new Fuse Boxes with all the modern things that make life easier if a fuse blows. It took 3 days to do this as it is a large place and everything needed marking so I know exactly which switch is for which room - and I am delighted to have it sorted and done.

NEXT: A new boiler within the year and this is the biggie - as it will cost up to £8,000 and will require the dining room floor to be brought up for a larger gas pipe to be fitted and a whole new flew up through the house somewhere and not like now - outdoors... so that will wait until the new year some time... NOT that I have the money for this, but we shall wait and see what ahppens in the meantime.

It is ongoing and costly.



BEEFCAKE TO DIE FOR ...

Watched 'The Immortals' movie last night and OH MY GOD, - check it out here - YOU TUBE CLIP and check out its star

HENRY CARVILL - HERE - He is from Jersey, and that's our Jersey in the Channel Islands and not the American one - New Jersey - and it is so nice to find a new hunk on the scene who is English. He is in the Henry VIII series and that's where I first noticed him, and he was also in one of the more recent Supermen films, and he has a huge future ahead of him and he could even join Hugh Jackman and Georgo Clooney as men I want for Christmas. You see him almost naked in the film, and if you have the DVD check out the extra bits as there is an even more 'almost naked' scene to be found and PHWOAR he is a stunner.



NOTHING TO HIDE


When discussing how I dislike all the cameras everywhere these days ( CCTV ) a customer said that if I had nothing to hide, then I should not be worried .

The claim that we aren't suppose to care what people find out about us if we haven't "done anything wrong" is just bollocks as I cannot help but wonder ... do those same people who use this phrase;- keep the curtains in their homes open 24/7 - and perhaps shower without shutting the door - or even sit taking a dump not caring if others can hear their farts and plops. ? After all, we all do it - we all shower as we all take a dump so why feel you have something to hide by shutting the door ?

And do they post their bank statements & private letters on Facebook ? Do they leave their cars & homes unlocked at night ? Do they tell everyone about their sexual fetishes and do you think they would mind if I read their diaries or journals and put them on this web site for all to see.
Some lie and hide their homosexuality - even from themselves as well as their wives and kids;- while others live a double life of pretence of being straight while shagging others 'on the side.' Big business and governments / politicians hide the truth about just about everything and hide their expenses until revealed in the press.

If there's nothing to hide, why should you care if anyone, including thieves, have access your most private moments and documents?

Isn't that what they are inferring? Nothing to hide means - nothing to hide, right ?

So the next time someone says ' if you've nothing to hide, you should not worry about CCTV cameras ' etc. do ask them for a copy of their bank statement, or to read their personal e mails and point out that we ALL hide things from others and if the truth be known, we hide things from ourselves as well and live a lie - a pretense - and denying this is in itself a lie for we all do it , every single one of us.

'I'm going to start the gym in the New Year' - 'I'm going to quit smoking' - ' I still look good for my age' - 'I've never been unfaithful to you' - ' I've never had lustful thoughts about Hugh Jackman'.

So the point is, WE ALL HAVE SOMETHING TO HIDE and stating otherwise is just one big fat lie - it is lying / deceiving your self, and maybe you are hiding behind your dogmatic approach of having 'nothing to hide' which screams to others that - maybe - just maybe - you actually have more to hide than anyone else.

That - or you live a very boring and really uninteresting life and it is - maybe - time you got a life and did something, take a leap and start to have some fun andfor God's sake - LIVE - don't just exist.

JB.


As an after thought - I have a half naked picture of myself in the Room Brochure you find on the beds here at Hamilton Hall with the title 'NOTHING TO HIDE' - and this is because I really do have nothing to hide. Much of my belief structure is on this site - my anger, my loves, my passions, what makes me tick and as a work in progress and a person with many depths ( which frighten and intimidate some ) I am not afraid to explore new grounds and thoughts and ideas in public, through this site or in person - and to learn and grow from your input in order to move towards being a better human being. I am a work in progress and obviously close the toilet door and try - in whatever way I can, to be honest with myself, and sometimes, it takes someone else to point something out that I may be unaware of or even hiding from, and when this becomes apparant, I will take strides to make changes and 'take on board' that which needs attention. It is not always easy, and I am aware that I am a lot more openly vocal than many, and this is why this web site gets so many millions of hits every year, but naturally, even with nothing to hide, I value and respect privacy and at times, we all need to keep private and hidden some things we do not want made public.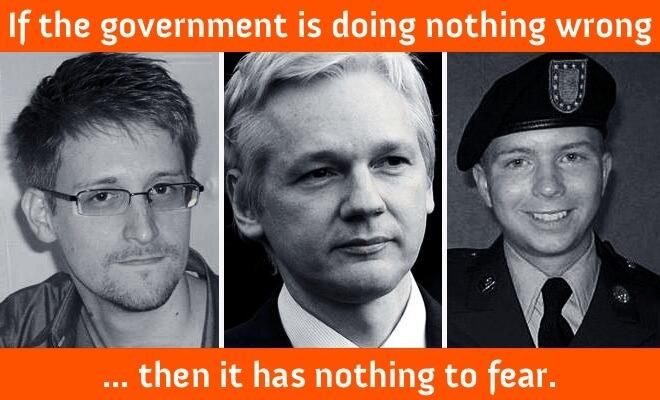 So - remind me once again, what is it that these guys above are guilty of - oh I remember -

sharing the truth of what our governments are up to that they want kept hidden for fear

the people will rise up in absolute horror at what they have been up to and kick them

out of power and make a lot of changes - perhaps.

So, it seems the government has more to hide from the people than they care to let on.

I wonder why ?




HAMILTON HALL IS AGAINST FRACKING



TWO GEOLOGISTS WITH BP SAY FRACKING IS NOT GOOD

Had a couple of guests stay recently who worked as geologist with a ' BIG PETROLEUM' company ( hint ) and when I asked them about Fracking they both said much the same thing, that it was not environmentally a good idea as the concept of high pressure water and chemicals being pumped underground was unknown and the damage these chemicals were / would / could do to the water table, the environment was dangerous and unknown and could cause earth quakes and it could be very dangerous to human and animal health. There simply was no evidence to claim it is safe whereas the common sense about the dangers is clear.

This coming from professionals who work in the field , travelling the world working in the oil and gas industry for over 50 years between them.

Interesting that two very seperate geologists both said much the same thing.



The Truth About Fracking -

8 Fracking Myths Debunked


Zion Lights & Maddy Harland | Wednesday, 20th February 2013

With the spectre of Fracking becoming a more widespread practice in the industrialised

world, it is crucial to uncover the myths that surround it and give you the facts


This VERY interesting web site BELOW explains more


CLICK HERE


Please educate yourself about Fracking before it is too late


Six stories spanning centuries. One Soul. Tom Hanks and Hale Berry lead an all -star cast in interwoven tales as time shifts between past, present and future. As characters reunite from one life to the next, their actions generate consequences. A killer evolves into a hero. An act of kindness inspires a revolution. Cloud Atlas combines science fiction, drama, mystery, action and romance into a film that's one of the bravest and most ambitious pieces of film making seen for years. ***** ( Mail on Sunday )


I recently bought this film and sat up late with a friend to watch it, and he promptly fell asleep as he got completely lost in th ever changing stories that are brilliantly interwoven through time and space, character and storyline, and I have to admit I had to pay attention to keep the plot, and I was well rewarded for doing so.

It is a complicated story to follow and many times I simply did not understand what was going on or why we were going from one era in time and its storyline, to hundreds of years into the future and a different story line completely, and with six different stories going on at the same time, it does confuse.

The only word I can say about it though - is BRILLIANT.

In each of the 6 different stories, spanning hundreds of years, the same actors appear in different guises and the make-up is stunning - absolutely stunning, and sometimes Tom Hanks is only recognisable by his voice, or Hale Berry by hers, and if you stick with it it all comes together perfectly and will bring a tear to your eye.

My one critisism is its use of a patois English in part of the film which although is well accomplished, it was not always easy to follow and it was only on a second viewing ( the next day ) that some of what I missed the night before - made sense and I understood.

This must have been a huge budget movie and I do feel it may go over a lot of heads, much as The Matrix did, as it is complicated, and I wonder how the actors understood exactly what they were doing.

It moved me deeply. I watched it twice within 24 hours and shall cetainly see it again. Stick with it. Pay attention. Realise that all the stories are alike in their themes and all connected in time, space and people's soul journey.


WATCH A TRAILER FOR THE MOVIE - HERE


We were having a laugh on the IPod and made this quick piece of music about Hamilton Hall.

See what you think... ha ha

HEAR IT HERE


'We have all been in abusive relationships, and sometimes we were the one being abused.'
Marianne Williams


Page 1 of 2
Address & Contact

PHONE US ON

+44 (0) 1202 399 227
between
10am - 8pm



PLEASE BE AWARE THAT WE DO NOT PHONE YOU BACK


If you send us repeated e mails through this system, thank you, every time you do, you add to our web presence and it ranks us higher in google.

A NOT FOR PROFIT VENUE
with one paid housekeeping staff and your host does not get paid a wage




Hamilton Hall
1 Carysfort Road
Bournemouth
Dorset. BH1 4EJ



info@hamiltonhall.info
gaymen@hamiltonhall.info


address & contact
Your e mail address will automatically be added to our bulk e mail package for the occasional promotional mail out by Hamilton Hall. If you wish to be removed from this listing, please return the offending e mail to us with PLEASE REMOVE MY ADDRESS and this is done within 24 hours.