Posted by: John on Nov 30, 2010
Tagged in: Untagged
HOME PAGE
IF YOU LOOSE PART OF THIS PAGE - CLICK HERE


WITH MILLIONS OF READERS EVERY YEAR


A BRILLIANT YOUTUBE TO WATCH - JUST 20 MINUTES

The Pleiadian Message - A Wake Up Call For the Family of Light


BANK HOLIDAY DINNER CABARET

First there was the dinner party, 17 guys - mostly all naked - enjoying a roast chicken dinner
with all the home made trimmings ( unlike the person some years ago who said my food was all microwaved food slopped on a plate ) like home made lemon stuffing - propper crispy roast potatoes, crisp fresh veg and yummy red wine gravy.
After a yummy home made desert and ground coffee, everyone chilled out for an hour while we got the room ready for the cabaret and karaoke.

SENSATIONAL - WONDEROUS - FANTASTIC - ABSOLUTELY FIRST CLASS

These are some of the comments made about our Bank Holiday Dinner and Cabaret Evening hosted here on Sunday August 30th.
I had advertised this event on the Naked Mates CLICK HERE web site as a clothing optional evening and it was so good to have a total of 25 people attending and sharing the laughter, singing and joining in. Some were guests here while others were locals who came to join in the nights entertainment and it was great fun.

Robert - ' The Naked Singer' put on a sensational show and included a tear jerking version of
'Y
ou're My World' in honour or Cilla Black and we all sang along. Quite a few offered songs through karaoke and helped keep the party going with a swing. I was going to sing something but heard Robert belting out a Bassey number and giggled and chose not to after all, as who the fuck can follow a Bassey number... sorry, but I left it to Robert as he is soooo damned good.

The two Stuarts ( Stewarts ? ) sang a couple of songs each as did a few others and it was such fun singing along and the atmosphere as great. One couple sang a duet which sounded as if someone was throttling a pair of cats - but well done to them for trying, even if I did get a call from the RSPCA... ha ha It is all about having fun and letting your hair down ( so to speak ) and enjoying the evening.

Robert did make us laugh when a couple of young guys at the back of the room were seen on their mobiles and he joked that they were probably on Grinder stating they were in hell listening to Bert Bacharach - and we did giggle over that one.

Our Community / Dining Room have been used for an assortment of uses since I have been here and we have hosted Yoga for Pregnant Women - Various Healing Workshops / Tantra / Massage / Yoga / ReBirthing / as well as some X Rated Adult weekends and then Christmas and New Year and all sorts of spiritual celebrations, and so much more, and to now see the room done out as a small cabaret rom with a stage and lighting and all sorts is a real treat, a thrill, and it does make my heart sing for joy to see so many people joining in and having a great evening.

The evening wound down around midnight and it was about 2am before we got to bed - after clearing up and re setting the room ready for breakfast the next morning. I just collapsed into bed as after a busy couple of weeks with the Air Show last weekend and now the long Bank Holiday busy period with a full house, I was knackered, and I am sure Robert must have been also as being on stage all evening is hard work, and while great fun for all,m is still hard work, and bles shim for all he offers us here at Hammy Hall as it is MUCH appreciated by all concerned.

NOW: Get your diary out and start planning the Christmas and New Year period as we shall, once again, be doing a Seasonal Christmas Show and with lots to nplan and outfits to get ready, it will be a Christmas to remember.

Big Thanks to Robert. You are a star.


It has just been reported on the BBC News that the UK Government earns about £10 billion from the sale of alcahol and that it costs the NHS, the police and other bodies responsible for picking up the pieces from alcahol abuse - £4 billion, so there we have it... because it makes money, NOTHING WILL BE DONE, unlike the tax revenue on cigarettes and how much damage it does to society - when we all know that the dangers to society, the most deaths and chaos within family life, business and in all aspects of life... BOOZE IS THE BIGGEST CAUSE OF SOCIAL DEGREDATION and yet because the government makes money out of it, NOTHING WILL BE DONE.

DOUBLE STANDARDS - DISGRACEFUL.


While the e mail below is polite, it was really not appreciated. Treating me and my venue as a place offering sex as and when it suite him, is treating me as a pimp, and I DO NOT appreciate being treated as such. I may have been in the sex business 16 years ago, but offering this level of disrespect and assuming I will offer such a service, and to someone who is not even a customer and never has been and whom I have never met, is outragously rude, and / or assuming he can just come into the venue and see who is here for some sex, is taking advantage. If this is what you want, then bugger off to the sauna or some cheap tacky sex hotel in Blackpool, but DO NOT assume we are all the same. Just because I offer spiritual sexuality weekends, Jack Off Weekends and so forth DOES NOT MEAN you can come and get sex when you feel like it.


John
I hope this E-mail finds you well, it's always good to receive your news letter. I'm looking for a couple of hours or so this coming Saturday to experience giving head and taking cock anally. I will be visiting family in Bournemouth and keen to have a few hours focussing on the above. Is this something you accommodate or do I have to be a resident at the hotel?
Thanks Rick



The next statement in true

The first statement is untrue




Gay priest takes


Church of England


to employment tribunal



Rev Pemberton refused a licence after marrying his male partner

Legal case opens today at Nottingham Employment Tribunal

London, UK - 15 June 2015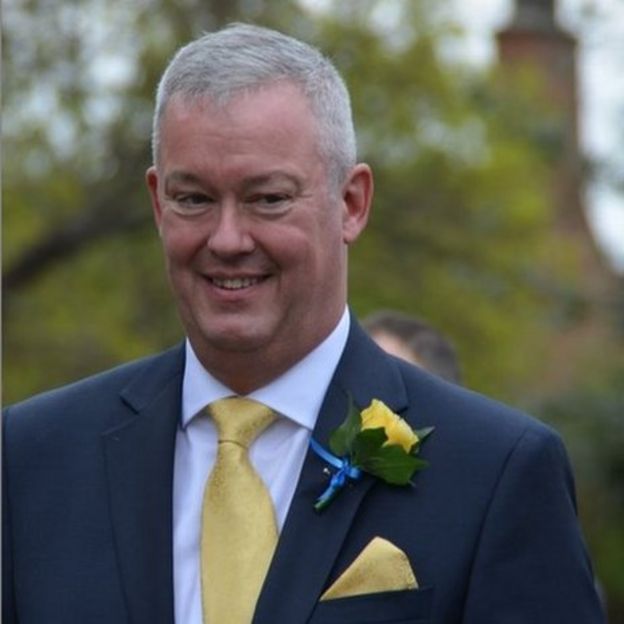 Canon Jeremy Pemberton today begins his historic employment discrimination case against the Church of England over its withdrawal of his right to officiate as a priest and its refusal to give him a licence to take up a chaplaincy post with Sherwood NHS.

The case takes place at Nottingham Employment Tribunal.

"There are two human rights principles at stake in this case. Is the Church of England exempt from the laws prohibiting workplace discrimination and is it entitled to discriminate against gay clergy who have been lawfully married in a civil ceremony?," noted Peter Tatchell, human rights campaigner and Director of the Peter Tatchell Foundation.

Mr. Tatchell is supporting Rev Pemberton and last October confronted the Archbishop of York, accusing him of "victimising, intimidating and bullying" Pemberton.


http://www.bbc.co.uk/news/uk-england-29521334
and
http://www.petertatchell.net/religion/archbishop-of-york-beset-by-gay-protesters.htm

"Rev Pemberton had his permission to officiate as a priest withdrawn after his lawful same-sex civil marriage to his partner, Laurence. He was also refused a licence to take up a chaplaincy post with Sherwood NHS.

"This strikes me as a clear case of employment discrimination. The Church of England has no right to seek exemption from the anti-discrimination laws that apply to everyone else.

"The disciplinary action was taken by the acting Bishop of Southwell and Nottingham, Richard Inwood, after seeking advice from the Archbishop of York, John Sentamu, who is thereby clearly implicated in the church's discrimination against Rev Pemberton.

"It is disgraceful homophobia to deprive a priest of his right to work because he married the man he loves. Discrimination is not a Christian value.

"Jeremy Pemberton married his partner Laurence last year in a civil ceremony.

"Jeremy sought appointment to a job in the NHS. It is not reasonable for the Church of England to dictate to the NHS who it can employ.

"Just because the Church of England treats lesbian, gay, bisexual and transgender (LGBT) clergy as second class Christians this is no excuse for it to impose its anti-gay discrimination on non-church institutions.

"In June 2014, Jeremy was offered the role of Chaplaincy Manager at Sherwood Forest Hospitals NHS Trust in Nottinghamshire. The job offer was withdrawn because the church refused to give Jeremy the required licence - solely because of his marriage to Laurence," said Mr Tatchell.

Further information:

Peter Tatchell
Director, Peter Tatchell Foundation
0207 403 1790
Email: Peter@PeterTatchellFoundation.org
Web: www.PeterTatchellFoundation.org


JB COMMENT:

Shameful behaviour by the church. Absolutely shameful. In its fear and paranoia of anything ' out of the ordinary' - or should it be ' out of their control' the church sees fit to deny a sweet and loving man his career because of their own backward thinking and blatant lies about what biblical writings actually say. If you have doubts about what the Bible does say on homosexuality - just ask - or search this web site - as what people assume it says are untrue and distorted and lied from pulots up and down the country and aroiund th world and a mass of population have the wrong facts - as the Bible DOES NOT DAMN GAY MEN AT ALL.
Cinsidering all the puffs, queens, hancy boys and queers who have worked and contiue to work in the church as page boys, chopir boys and right up to senior positions like Vicars, Priests and Bishops, gay men are in all areas of the church while damning and destroying anyone who chooses to ' come out - and be proud.'

Shameful of the church. How UN CHRITIAN and how UNENLIGHTENED.


---