Posted by: John on Dec 02, 2010
Tagged in: Untagged
CURRENT NEWS & VIEWS HERE / HOME PAGE

SWEDEN WON EUROVISION 2015


CLICK HERE TO WATCH ON YOUTUBE



SWEDEN WON EUROVISION 2015 AND WHAT A CUTIE HE IS AS WELL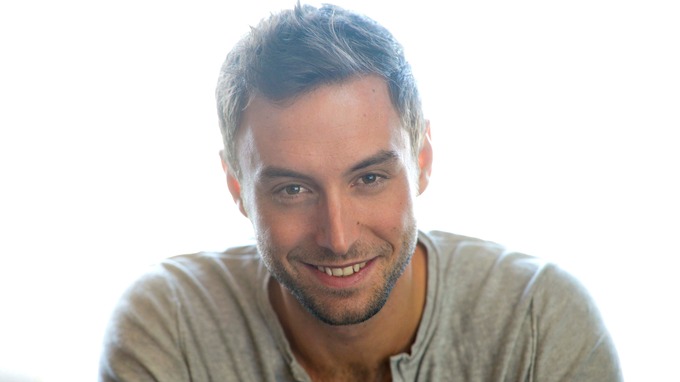 FREE


TANTRIC


SEX


WORKSHOP


CLICK HERE FOR DETAILS




FREE


MASSAGE


WORKSHOP


CLICK HERE FOR DETAILS




the dumbing down of people




BLAST FROM THE PAST

27/04/2015

Here is an e mail from a past client of mine when I was a sex worker. It came 'out of the blue' and not only was a ost pleasant surprise, but I really do have no idea who it is from, but it did ma
ke me giggle and I cannot wait to see him and find out who he is / was - from my past.
I was interviewed for a book on gay prostituition decades ago and out of the hundreds of people interviewed, years later I met the author who stated quite adamantly that of all the people he interviewed he KNEW I would make a success out of whatever I did in life and how I was the only one he would have remembered face to face - as I had made such an impact on him... He was never a client and we never had sex, we just sat and talked about the sex industry etc. and I remember having a great laugh with him... and this e mail below is of a similar ilk and a great compliment, but then, I was never a dummy even back in my 20's and 30's... and I was thrilled and went all giggly ( girly ) when I read it and was all blushy...


Hi John. Hi from a past client :) It must have been quite a few decades somewhat since we last met in an escort role. I have employed quite a few escorts and out of all of them, by far, you stand out (in more ways than one lol)

Happy birthday John for this month; 60 I believe? You now qualify for you old fogies bus pass lol

I'll have to pop in for coffee one Wednesday to say Hi & for our famous hug. I bet you don't remember me John. lol. I consider you as a major conquest & friend so when we meet maybe you will say "WFM it's you, you old bugger!!" lol tc John.

Stay happy John . Mike xxx


When injustice becomes law, defiance becomes duty.


click above to read all about this dangerous legislation

Eighty-eight thousand deaths a year?
One in 10 people in America die from alcohol abuse each year.


AN EXCELLENT WEB SITE - CLICK THE SYMBOL ABOVE


US Secretary of State, John Kerry representing a country which makes Genghis Khan look like a wimp when it comes to illegal invasions, still retains the prize for jaw dropper of the decade:

"You just don't, in the 21st century, behave in 19th century fashion by invading another country on completely trumped up pretext", he pontificated on CBS' "Face the Nation."

It really is enough to take your breath away,- the gall of this idiot. Does he assume we are all idiots ?



The following BOURNEBATERS poll is now closed. Here are the
final results:

POLL QUESTION:

HAS AGE CHANGED YOUR SEXUAL REQUIREMENTS

CHOICES AND RESULTS
- YES, 19 votes, 41.30%
- NO, 14 votes, 30.43%
- DRAMATICALLY SO FOR THE BETTER, 11 votes, 23.91%
- DRAMATICALLY SO FOR THE WORSE, 1 votes, 2.17%
- INDIFFERENCE TO SEX, 1 votes, 2.17%

For more information about this group, please visit
http://groups.yahoo.com/group/BOURNEBATERS


'We have all been in abusive relationships, and sometimes we were the one being abused.'

Marianne Williams

BLOODY AWFUL.
---