Posted by: John on Dec 02, 2010
Tagged in: Untagged
CURRENT NEWS & VIEWS HERE / HOME PAGE


AN EXCELLENT WEB SITE - CLICK THE SYMBOL ABOVE



I have been well and truly fucked


for doing good deeds for others


When you help others out of a bad spot and all they do is abuse you in return,

it seems to always end badly for the kind hearted soul who was simply trying to do

'the decent thing.'

by John Bellamy




A local guy who has double glazed almost the entire building of Hamilton Hall over the last few years and who has earned himself a nice profit from me, which I offered to him with pleasure as I would always rather pay for something to an individual rather than some large corporate power, and who is also a ' friend of Dorothy' and is a gay man, took a £250 deposit for a new back door back in October and I am still waiting for my door. He came round twice to measure up and chatted over a cuppa – as we are / were friendly and as two gay men living in a small town, you do not want to piss anyone off, yet I am still without my door and his phone is now not receiving calls.


I left it for a while as – in all honesty – I forgot all about the door as I was busy with other things and I knew he had been rather unwell for a couple of months, but to just take my money and – basically – fuck me over – is really not appreciated. I struggle financially like every other small business and £250 wasted on nothing is a lot of money to me.

Also: A local guy who is not the sharpest pencil in the cup and has some kind of mental health problems, lives in a rented flat from a bad landlord and was left without a stove to cook on for 3 months and while I gave him a few free meals here, I eventually lent him £300 to make sure he got himself a second hand stove in time for Christmas and so he could buy himself some food, and he promised to pay me back as soon as the landlord reimbursed him for the cooker.

This story goes in one direction – he got the money and I have never seen him since. I was fucked over for £300 while trying to do the right thing and help a fellow human being in need.

It sadden me. It makes me angry. It really pisses me off that when you do some good for another, all you seem to get is screwed to the wall and these are the people I want to put up against a wall and shoot… metaphorically speaking – because of the hurt and damage they do. All those others who are desperately in need will now go without because too many people like me – who are kind and thoughtful enough to actually put their hands in their pockets while they themselves are struggling financially, and offer help in some way, are abused – and then I stop giving – I stop listening to their plight and they can starve, go cold, be homeless and shivering and all because of the few, the bastards who abuse, who spoil it for everyone else, and in the meantime I feel betrayed and used and I DO NOT like that feeling.

They see me as the rich man with the big hotel and have absolutely no idea how we struggle financially, how many free vacations I offer each year to those in need and how many free meals , free meditation evenings and various events I offer for free, and this just means I shall stop and then they will complain how mean I am, how hard, how tight fisted, how I offer bugger all and how all I think about is myself and no one else and how they have been abused my me, and my name will be shit… and the reasons, as stated, is because I have been abused too many times over money and I will not allow this any further.


I am overdrawn and struggling and this winter has been the worst for business I have experienced in 14 years of being here at Hamilton Hall – and even though empty for long periods, we are busy re decorating and making things nice for the season ahead, working 10 hours a day - every day – for we may only be a small hotel but there is work to do on a constant basis – day in and day out, and I do all this for absolutely no wages while working long and tiring hours and part of me wonders 'WTF' – and even ' Fuck 'em ' –

So I am now around £600 down and that is a great deal of money to us here and while this is not a lot when I was a sex worker – just a couple of days work ( and I am talking 20 years ago here ) at Hammy Hall it is a lot of work to garner this kind of money and to just have it stolen by people you were helping and to have it thrown in your face is really upsetting and makes me want to spit bullets.

Maybe this is a test of my spirituality, but then as I always say, I will not allow others to abuse me just because I am a spiritual man and I will not allow someone to hit me and not expect to be hit in return. I live in the real world and – obviously – am too trustful and not as street wise as I thought… or maybe just too kind and generous and someone who needs to learn to say NO.

I am left with a very nasty taste in my mouth, a bitter taste of anger which I am trying to release to the universe and still learn forgiveness – as the universe knows exactly how it ' went down' and karma will come and bite them in the ass and I will find my rewards – and in the meantime I am broke, worried about finances and trying to learn to accept these people for who and what they are.

John Bellamy



E MAIL FROM TOM H.

22/02/2104



This e mail below was anonymously placed on Trip Advisor (TA) - which absolutely astounded me that TA allowed such material to be posted on their site and that they did nothing about it until I complained - and obviopsly I have no idea who this is other than his name on TA was TOM H and as I have no Tom H booked into Hamilton Hall in December - when he claims to have stayed - so I do not know who he is. Have a read and see what you think, and see how some bitter and twisted people behave and what some of us have to put up with when this is the kind of response - ANONYMOUSLY DONE - some people get great joy out of throwing their shit at others.

When I first read it I was stunned, and then I re read it and laughed my head off as it is just so silly - and while I may be considered pushy - as I do not take fools lightly and not everyone like me, but then, when you are in the public eye it is easy for people like this to take cheap pops at me and my venue while being cowardly and hide their identity behind a fake name and behind their computer screens. Claiming as he does that Hamilton Hall is an apartment with only one bathroom is just weird. He is also a coward that he cannot face me with his concerns and talk face to face and we all know why he has to hide behind his computer - because he is precisely that - a coward who cannot face me... period. He is not man enough.

Here is his e mail below:-



A very basic guest house, dark and smelly from the dog - in no other hotel dogs have access to all public rooms including dining room - just disgusting !

You have to share the small bathroom with all other mostly very old and not so clean guests, and the owner'sCattitude is very dominating all the time, you always have the feeling, that you do something wrong, because he controlls his guest's behave all the time. Hamilton Hall is not a hotel, it is a tiny private apartment with several rooms - that's it. He offers different sexual themed weekends, like wanking-weekends and so on, but he ask you to for no attitude, this means, you have to be ready to play with old and fat man, if not, you have to leave, because you have not the right attitude in the owner's eyes.....All the picturers on his website are just fiction. The majority of his customers are around 60-70 years old, massive overweighted and mosty smelly. And he expect "lip service" during a wanking-weekend, this is compleetely off topic, when the theme is mutual wanking. Think about all this before you make an reservation and read thre owners's comments from other customers experiences..... In all other hotels worldwide, you credit card will be charged during your checkout - he debit your creditcard before you arrive - so strange !!!

John Comments:

I have had scores of supportive e mails from you guys commenting on the mental health and silliness of this guys e mail and how his lies are so childish. Many of you have shared your thoughts and your dreams about Hammy Hall and what it means to you and offering support. It is greatly appreciated and I think we all know how there is a ton of mental health issues in the gay community and some, like this Tom H. sees fit to throw his atitude at others because - obviously - he didn't get everything to his satisfaction. Oh poor lovie... I hope he learns to grow up and smell the shit he is shoveling and that when Karma comes and hits him in the face, it will be all of his own making.

I do feel desperately sorry for this man as he will go through life being constantly disappointed and let down if he expects everyone and everything to come up to his view of life, death and the universe;- and chances are he is a shallow, insecure man with few friends and this might have something to do with why he has such a bad attitude and view of things.

In order to slag me off he has had to reduce himself to telling blatant lies about my venue which are just laughable and actually quite pathetic.

How sad that he is not man enough to be truthful and honest and he reduces his mentality to that of a child having to fight dirty with lies and this dishonours him.

He has proven for us all that he is definately unworthy of any care and attention from us and I shall not be offering him a free weekend so we can chat and sort out his problems, as when the chips are down;- in his case;- I don't care , it simply is not worthy of my time and efforts.

John Bellamy


Traces of Roundup were found in more than 75%

of air and rain samples tested in Mississippi.

In other words, good luck breathing or drinking water without being exposed to toxic chemicals.

Read the article - HERE




'We have all been in abusive relationships, and sometimes we were the one being abused.'

Marianne Williams

---


SAD TO SEE HIM GO

You have heard me talk here about my next door neighbour - the straight man who is 6'7" - handsome and bearded and hung like a horse ( don't ask how I know - I just do... ha ha ) and yes, he is straight and while we have a joke and a laugh together and we have seen each other naked on a few occasions back in the summer, I do not - ever - cross those boundaries and never would. We are friends and while tongues waggle and gossip spreads, we are friends and nothing more.

Anyway, he was a really useful friend to have right next door as he is an electrician and brilliant handy man to have around - and as Hammy hall is always in need of some minor something being done - and he was clever on computers as well... it was a deliught :- and he has moved to Spain to see what opportunities open up for him over there, and I send my very best wishes and hope everything goes well for him.

England can be such a hard country to live in and although we have had a very mild winter, it has been very grey and wet - as you all know - and business is down and everyone seems to be saving their money and even his electrical work seemed to dry up over here whereas in Spain it seems there is a ton of work for him within the Ex Pat community ( an English speaking electrician ... worth his weight in gold ) and I wish him well.

Some people locally have found fault and said he won't last 3 months and my answer is to stop being so negative - stop being so half empty - and offer some support. Good luck to him - I hope and pray he makes a huge sucess in Spain and finds himself.

I always state that if it does go belly up and he needs to return here, he is always welcome to stay here as my friend for free until he gets the tennants out of his flat and if that takes 6 months, it's not a problem. Having that lifeline is always a good thing to have available, as if things do go wrong abroad, so many people stick with it and then drown in unhappiness and debt - being afraid to go home with their tail between their legs - rather than head held high for trying.

I wish him well and when he has that massive villa with sun terrace and huge pool, I shall go out and take a free holiday and some R&R.

Good luck Chris, my prayers are with you.

John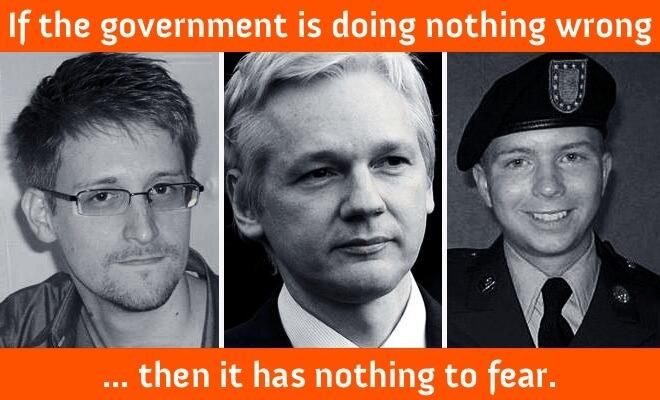 So - remind me once again, what is it that these guys above are guilty of - oh I remember -

sharing the truth of what our governments are up to that they want kept hidden for fear

the people will rise up in absolute horror at what they have been up to and kick them

out of power and make a lot of changes - perhaps.

So, it seems the government has more to hide from the people than they care to let on.

I wonder why ?



TWO GEOLOGISTS WITH BP SAY FRACKING IS NOT GOOD

Had a couple of guests stay recently who worked as geologist with a ' BIG PETROLEUM' company ( hint ) and when I asked them about Fracking they both said much the same thing, that it was not environmentally a good idea as the concept of high pressure water and chemicals being pumped underground was unknown and the damage these chemicals were / would / could do to the water table, the environment was dangerous and unknown and could cause earth quakes and it could be very dangerous to human and animal health. There simply was no evidence to claim it is safe whereas the common sense about the dangers is clear.

This coming from professionals who work in the field , travelling the world working in the oil and gas industry for over 50 years between them.

Interesting that two very seperate geologists both said much the same thing.

---