workshops & fun events planned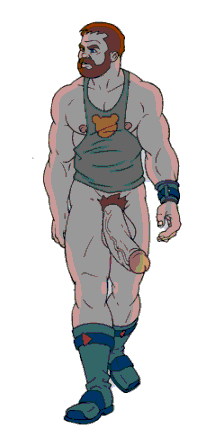 back by popular demand
with a Friday night
Jack Off BLACK OUT PARTY
and
FREE HOT TUB
weather permitting ( April - September )
​
£175 pp
With 2 nights accommodation
All food and refreshments included
January 24th - 26th 2020 - FULLY BOOKED
due to popular demand - an extra added weekend
February 21st - 23rd 2020
​
October 16th - 18th 2020


A NAKED WEEKEND DISCOVERING WHAT ELSE CAN BE
ENJOYED WITH YOUR COCK AND BALLS

includes
​
INTEGRATED BREATH WORK
MEDITATION
COCK & BALL MASSAGE
COCK RINGS & TOYS
​
SOUNDS
VACUUM PUMPING
MEMBER MUNCHING
​
HOW TO GET A GREAT DEAL MORE FROM YOUR COCK AND BALLS THAN YOU EVER THOUGHT POSSIBLE
​
FULLY DEMONSTRATED
and where you can try and see how you like
or not - the choice is yours.
​
LEARN FROM A TANTRIC SEX MASTER
the number one teacher of workshops for gay / bi men
in the UK - with more experience than all the others
put together and where it is not just about making
money - but sharing the joys available.
​
​
​
​
​
​
​
​
​
​
​
​
​
​
​
​
​
​
A women asked me about this weekend and asked why men needed it - and I answered that many women are very screwed up surrounding their vaginas and almost never look at their vaginas. One lady friend went to a class like this - but for women - and part of the workshop was - with a hand mirror, looking at their own vaginas and many within the class could / would not - and some stated they considered their vagina to be ' an open wound, a big gash ' and this is tragic. Admittedly I don't choose to look at a vagina either but when it is your own and when you are female and when it is all you have got, THEN MAKE FRIENDS WITH IT AND FIND OUT WHAT YOU CAN DO BEYOND WHAT YOU ARE TOLD. Same goes for men, as many assume they know it all - are the best - and often this is not true at all and most men are - actually - quite crap at sex and need to learn some basics - and maybe this weekend we shall touch on these and move beyond the basics - but for men and their cock and balls. Size des not matter as many hung guys haven't a clue what to do with it and many are passive and it's - kinda - wasted. Do not be intimidated by size. Do not be put down by those who brag. Love your cock and balls - make friends with your cock and balls, enjoy what you can do with your cock and balls and this weekend, cum and find out what ese you can do and how to have multiple orgasms without even cuming.

TANTRIC SEX
& FULL BODY MASSAGE
March 13th - 16th
£450 fully inclusive
ALL IN ONE WEEKEND
THAT'S ALL YOU NEED
WORKSHOP / SEMINAR / SPECIAL EVENT WEEKEND TIMES

Arrival between 5 - 6.30pm
Dinner served at 7pm
Workshop / Seminar starts at 9pm
The workshop / seminar itself is hosted the next day - usually Saturday
Departure Sunday after a light lunch at 12midday.
This is open to change depending on the group dynamic, how much John keeps talking and even the content of the workshop / seminar itself.
.
​
​
​
​
​
...
​
​
​
​
​


Terms & Conditions / Cancellation Policy Applies
Advance payment with Debit / Credit Card secures an event
No CASH ON ARRIVAL or Cheques
All events starting with dinner - Arrival between 5 - 6.30pm and dinner is served at 7pm. The kitchen closes at 7.30pm.
Cabaret starts around 9pm.