cock & ball workshop weekend
X Rated - Adults Only
these weekends fill fast so early bookings are suggested
also known as
' The Great British Bate Off '
back by popular demand
Friday Night Is
'BLACK OUT PARTY'
The venue is in black out,
the guests all naked,
and the party begins.
​
£200 pp
With 2 nights accommodation
All food and refreshments included
​
Some room sharing may be offered


2023
February 24th - 26th
September 22nd - 24th
​
​
​
​
​
​
​
​
​
​
​
​

A NAKED WEEKEND DISCOVERING WHAT ELSE CAN BE
ENJOYED WITH YOUR COCK AND BALLS TOGETHER
FULLY DEMONSTRATED & EXPERIENTIAL

includes
​
INTEGRATED BREATH WORK
MEDITATION
COCK & BALL MASSAGE
COCK RINGS & TOYS
​
SOUNDS
BALL WEIGHTS
PIERCINGS
VACUUM PUMPING
MEMBER MUNCHING
​
HOW TO GET A GREAT DEAL MORE
FROM YOUR COCK AND BALLS
THAN YOU EVER THOUGHT POSSIBLE
​
FULLY DEMONSTRATED
and where you can try and see how you like
or not - the choice is yours.
​
​
​
​
​
​
​
​
​
​
​
​
​
LEARN FROM A TANTRIC SEX MASTER
The NUMBER ONE teacher of workshops for gay / bi men
in the UK - with more experience than all the others
put together and where it is not just about making money - or showing off -
or trying to seem important & clever - or anything else
but sharing the joys available.
​​
​
​
​
​
​​​​​​​​​
​
​
​
​
​
DO NOT BE INTIMIDATED ABOUT COCK SIZE
Most men are not giants like pictured here and are just normal dicked men​
not porn stars - not super heroes - not studs - and are just like you and me
​​
Does this make your eyes water at the thought ?
Come and watch an experienced cock and ball worker demonstrate
and - maybe - even try for yourself.
​
WORKSHOP / SEMINAR / SPECIAL EVENT WEEKEND TIMES

Arrival between 5 - 6.00pm
Dinner served at 6 pm
Workshop / Seminar starts at 9pm
The workshop / seminar itself is hosted the next day - usually Saturday
Departure Sunday after a light lunch at 12midday.
This is open to change depending on the group dynamic, how much John keeps talking
and even the content of the workshop / seminar itself.
​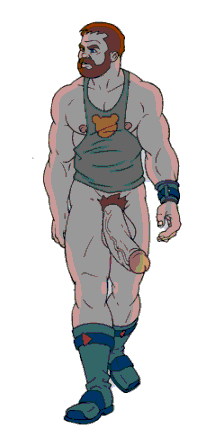 These weekends
fill fast so early booking is always suggested
​
.
.
.
.
.
.
.
.
.
.
.
​


​
Advance payment with Debit / Credit Card secures an event
No CASH ON ARRIVAL or Cheques
All events starting with dinner - Arrival between 5 - 6.30pm and dinner is served at 7pm. The kitchen closes at 7.30pm.