workshops & fun events planned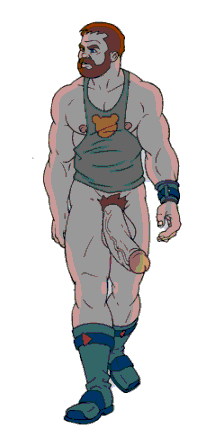 also known as
' The Great British Bate Off '
back by popular demand
Friday Night Is
CIRCLE JERK BLACK OUT PARTY
FREE FROM CLOTHES AND SO MUCH MORE
BUT STILL BEING SENSIBLE AND SAFE
​
£200 pp
With 2 nights accommodation
All food and refreshments included
​
Some room sharing may be offered and where screens and safety
measures are in place for your protection
Our charges have increased as our Gas prices almost TREBLED in price recently

​
​
​
​
​

2022
February 18th - 20th
September 16th - 18th

anti vaxers or anti covid are unwelcome
​

A NAKED WEEKEND DISCOVERING WHAT ELSE CAN BE
ENJOYED WITH YOUR COCK AND BALLS TOGETHER
FULLY DEMONSTRATED & EXPERIENTIAL

includes
​
INTEGRATED BREATH WORK
MEDITATION
COCK & BALL MASSAGE
COCK RINGS & TOYS
​
SOUNDS
BALL WEIGHTS
PIERCINGS
VACUUM PUMPING
MEMBER MUNCHING
​
HOW TO GET A GREAT DEAL MORE
FROM YOUR COCK AND BALLS
THAN YOU EVER THOUGHT POSSIBLE
​
FULLY DEMONSTRATED
and where you can try and see how you like
or not - the choice is yours.
​
LEARN FROM A TANTRIC SEX MASTER
the number one teacher of workshops for gay / bi men
in the UK - with more experience than all the others
put together and where it is not just about makingmoney - or showing off -
or trying to seem important & clever - or anything else
but sharing the joys available.
​
After a long 2020 and lengthy periods of 2021 spent largely in lockdown or quarantine,
where we all stayed at home and got fat and horny and watched too much telly
- and wanked ourselves silly -
here are weekends of fun and games together - in as safe an environment as we can offer
under the circumstances. Obviously, some will be living in fear of intimacy and touch for a long
long time and this will take a while to heal - mentally - emotionally and physically.
This weekend is an attempt to re introduce you to being around others again.
Let's hope that by spring / summer of 2022 life can have some semblance of normality return.
​
​
​
​
​
​
​
​
​
​
​
​
​
​
​
​
​
​
​
​
​
Does this make your eyes water at the thought ?
Come and watch an experienced cock and ball worker demonstrate
and - maybe - even try for yourself.
WORKSHOP / SEMINAR / SPECIAL EVENT WEEKEND TIMES

Arrival between 5 - 6.00pm
Dinner served at 6 pm
Workshop / Seminar starts at 9pm
The workshop / seminar itself is hosted the next day - usually Saturday
Departure Sunday after a light lunch at 12midday.
This is open to change depending on the group dynamic, how much John keeps talking
and even the content of the workshop / seminar itself.
​
​
Terms & Conditions CLICK HERE
​
This is an X Rated weekend - Adults Only.
Please be responsible and mature in all dealings with Hamilton Hall.
No childish adolescent behaviour please.
​
.
​
​
​
​
​
...
​
​
​
​
​
​
.
.
.
.
.
.
.
.
.
.
.
​


​
Advance payment with Debit / Credit Card secures an event
No CASH ON ARRIVAL or Cheques
All events starting with dinner - Arrival between 5 - 6.30pm and dinner is served at 7pm. The kitchen closes at 7.30pm.