3 nights B&B £100pp


Saving £75
Sunday night - Thursday night
any 3 days in a row -
B&B - £100 SAVING £75
April 1st - June 30th 2022

Not available during Special Event Weekends
You must mention 3 NIGHT WEEKDAY SPECIAL in your initial e mail to us to receive this discount.
SAVE 20%
on our usual full price for B&B from
May 1st - September 30th 2022
CLICK HERE
for full prices - then take 20% off
Not to be used with any other Special Offer available.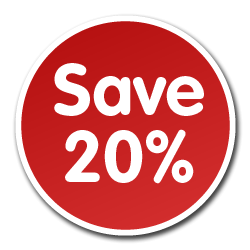 USUAL PRICE £25
NOW REDUCED
TO JUST £20
This is offered as a way of helping you afford a holiday and to help get the economy working again.
SUMMER SPECIAL
JUNE, JULY & AUGUST 2022
BOOK FOR 7 NIGHTS OR MORE - AND GET A 2nd WEEK ABSOLUTELY FREE SAVING 50%

IF BOOKED AND PAID
BEFORE APRIL 30th 2022

14 NIGHTS B&B - SINGLE £400
DOUBLE - £640
PRICES ARE FOR B&B
and this is HALF PRICE

Valid until
April 30th 2022
Excludes Special Event Weekend
Valid throughout our Naked Summer Months
but is up to you to ask for this Discount as it is not offered,


SUMMER IS COMING
and Hamilton Hall wants to
GLORIFY THE ENDING OF COVID & LOCKDOWN & WE ARE CELEBRATING BY OFFERING HALF PRICE SUMMER HOLIDAYS
Full payment at time of reservation. 50% discount on our full price. This is for B&B. Covid terms & Conditions Apply. Valid until April 30th 2022. RISK FACTOR: If you cancel a booking using this special offer - . We offer one FREE DATE CHANGE to re arrange your dates. All SPECIAL OFFERS are subject to our Terms & Conditions. HERE
Enjoy an extended stay within a safe and friendly environment where we are constantly keeping the venue safe and clean and where you can enjoy the seasons with friends and not alone, not stuck indoors if and when further Covid Lockdowns occurs.



YOU HAVE CHOICES
COSTS:
Between £1,300 / £1,800 per month


(depending on 1 or 2 persons )
3 MONTH
MINIMUM STAY
Join us here in our newly converted Dorm Room, now an exclusive Double Bedded Suite with Lounge area, TV, self contained shower room with all facilities - all comforts and all together a bargain with BB&EM.
Or stay in one of our Super King Size Bedded Rooms with BB&EM and all comforts of home except, no bills, no cooking or washing up, just a nice place to be with others and enjoy life and not tuRn into a miserable old fart
If you genuinely cannot afford a holiday but need to get away - John Bellamy will offer a few days to a week for free at Hamilton Hall, but we do require some evidence and details from you as to your circumstances and why you feel you are worthy of a free holiday.

There are many reasons someone might just need to get away - lonely - bereaved - split from a partner - searching for a way forward - no one to talk troubles with - needing a shoulder, an older brother or just somewhere to crash away from the stresses of every day life.

You will find a sympathetic and caring environment where people care.
I love watching the rain and can watch this rainy scene for ages. There is something peaceful about being in the warm and dry while watching Mother Nature pour from the skies.
Bring a party of 6 or more and get a very special discounted price. If 8 persons or more, we will restrict the whole venue just for you - exclusively.
PLEASE ASK FOR DETAILS
SEE PRICES HERE FOR EXCLUSIVE USE
special offers available through
e mail bookings only
and must be mentioned in your first e mail to us.
We have a new and easier Terms & Conditions
BELOW
Changing a date is now free. Cancellation holds less penalties.

Special Offers are not to be used in conjunction with any other
Special Offer, Workshops / Seminar or Bank Holiday - Festive period.
Any offer made by us is valid for 24 hours

LIMITED REFUNDS FOR SPECIAL OFFERS
Not available over Bank Holidays
Special Workshop / Event Weekends or the Festive Season
Credit / Debit Card bookings only
One Special Offer per person per visit unless discussed with John... and he is such an old softie ...
​
These Terms & Conditions are here to protect you - and us at Hamilton Hall, from any mistakes made.
e mail leaves a paper trail and any mistake can be seen and rectified - whereas phone calls do not.
If you need extra help, then please just ask nicely and we will do what we can to assist. If we think you
are just taking the piss, we may cancel any Special Offer requested / offered and only offer the full price
or add an Admin. Fee to cover our extra work. ( Some people do like to make life difficult.)

All Special Offers are subject to availability and ALL SPECIAL OFFERS ARE NON REFUNDABLE.

Full payment is made at the time of the reservation.

All SPECIAL OFFERS require a password or phrase indicated on each special offer to be quoted in YOUR INITIAL - YOUR FIRST e mail enquiry..

Only available between the dates stated..

No offer to be doubled up to make longer periods.

ALL OFFERS MADE by us are valid for 24 hours.


Date change or name change may incur an Admin Fee of between £25 and £50.


Multiple e mails and/or phone calls and abusive behaviour and/or using different names repeatedly - confuses - and where we feel we are being messed around or in a few cases, abused, will be withdraw any offer made or requested and if we still allow you to make a reservation, the full price will be charged. We may also add an *Abuse Charge as we are not here to be abused . It is astounding how some people SCREAM at us - absolutely ranting and raving at us, and then think we want them here or at least, they think they are still going to get a special offer - and I have to say - IT IS ASTOUNDING how they think I am here to tollerate such anti social and abusive behaviour - WE ARE NOT - and anything considered abusive will - where we can - be charged to help us feel better - maybe using that charge for a nice dinner out to cheer us up...
Just be nice. Be organised. Know what you want. Have your credit card, glasses and a pen handy and DO NOT mess us around.

*( between £25 and £100 )

CANCELLATION:- If WE cancel your booking date and another is not suitable - we will refund 100% of your monies paid. We may also offer an extra discount or even a free weekend as a gesture of good will if this is the case.


CANCELLATION;- If WE cancel or withdraw an offer or reservation because we feel we are being / have been messed around by the customer, or if you do not turn up for the reservation and do not cancel - or if we have to phone you to find out you are cancelling - all monies will be retained and the difference between the full price and the special offer may be charged so we are fully paid. If you do not keep us in the loop - advised - phoned or even e mailed and we have to chase to find out where you are - the full price will be charged against any special offer paid.


CANCELLATION;- If YOU cancel a Special Offer Reservation after it has been completed - there is NO REFUND. PLEASE BARE THIS IN MIND.


Special Offers are not available for a Specific Weekend Workshop / Naked Chill Out or during any workshop period X Rated / New Year Season, Festive Christmas or Bank Holiday. Please see DATES OF EVENTS PLANNED


By paying for a reservation you are entering a legally binding contract between yourselves and Hamilton Hall and agree to our Terms & Conditions and accept that Hamilton Hall, it's managemnt and staff are not responsible for your health and well being. We have taken extra precautions against the Covid 19 virus and anyone could be responsible for bringing it into the venue or into any of our lives - and Hamilton Hall is not responsible for this. We clean, We disinfect. We bleach. We do more than instructed and go way beyond our 'normal' cleaning to help keep us all healthy and safe.
​
It is always a delight to welcome you to my hotel and especially in the winter months when it is easy for some to feel isolated and alone on those dark nights when it closes in so early. With an all inclusive package here, we welcome long term visitors during the winter months who want to share some company and laughter and to know there is not only someone cooking for them, but keeping an eye out for them - a bit like the Marigold Hotel in the movie.
The weather in Bournemouth is much milder than most of the UK and our winters - while it can snow - is very rare and plants live throughout the winter that usually die off in September anywhere else.
Whether you stay with us for a few days or a few months, everyone is welcomed like an old friend and we are always pleased to see you and to share the experience.
With tons of free stuff not found in other hotels that make it more like being at home and not in an hotel, come and feel right at home here from the moment you walk through the door.

Now, doesn't that sound a good idea to you ?

If you need guidance and assistance, it is our pleasure to help you in any way we can and we do ask that you read as much as you can on this web site first.

ALL SPECIAL OFFERS are only available if mentioned in your initial -
YOUR FIRST e mail to us and NOT in follow up e mails
All offers are valid for 48 hours max. Terms & Conditions below.
mjb