September 30th 2023 - March 30th 2024

BOOK 2 NIGHTS - GET A 3rd FREE
SUNDAY NIGHTS - THURSDAY NIGHTS
NOT AVAILABLE WEEKENDS OR DURING SPECIAL EVENTS

Single / Twin Share - £120pp SAVING £55
Double Room - £200 (2 persons ) SAVING £100
Double Room £170 ( single occupancy ) SAVING £70
Double Suite / King Size - £270 - SAVING £110

PLEASE MENTION THIS SPECIAL OFFER WHEN MAKING YOUR BOOKING - NOT AFTERWARDS
ONE SPECIAL OFFER IS NOT TO BE ADDED TO ANOTHER
,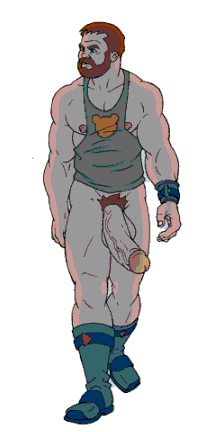 H
.
.
.
.
.
....
BOOK AND PAY FOR ONE FULL WEEK
7nights B&B
GET 7 FURTHER NIGHTS @ HALF PRICE

Single - Usually £800 NOW - £600 - for 14 days
Double - usually £1,280 - now £960 -for 14 days
September 30th 2023 - March 30th 2024
2nd week to run concurrently with the first
and not to be held for another time
PLEASE MENTION THIS SPECIAL OFFER WHEN MAKING YOUR BOOKING - NOT AFTERWARDS. ONE SPECIAL OFFER IS NOT TO BE ADDED TO ANOTHER
NOT AVAILABLE OVER SPECIAL EVENTS OR THE FESTIVE SEASON.
FOR LONGER PERIODS, SEE BELOW
Special Offers are not available over Special Workshop Events - if in doubt, please ask
RISK FACTOR:- If you cancel a booking using any of these special offers - .
We offer one FREE DATE CHANGE to re arrange your dates.
Cancellation - More than 7 days notice - 50% refund.
Less than 7 days - NO REFUND.
Full payment at time of reservation. This is for B&B. Valid until March 30th 2024
All SPECIAL OFFERS are subject to our Terms & Conditions. See below.
ANY kind of stupidity and/or abuse aimed at us while making an enquiry / reservation - will not be tolerated. PERIOD
and extra charges may apply if you play games with us.
​
USUAL PRICE £25
NOW REDUCED
TO JUST £20
This is offered as a way of helping you afford a holiday and to help get the economy working again.
LONELY




No need to be alone




Single OAP's get a 20% DISCOUNT on full prices if they tell me they are over 65 - 3 night min. Sunday - Thursday nights. Credit / Debit Card bookings. Terms & Conditions apply
PLEASE MENTION THIS SPECIAL OFFER WHEN MAKING YOUR BOOKING - NOT AFTERWARDS. ONE SPECIAL OFFER IS NOT TO BE ADDED TO ANOTHER




If you cannot afford our prices - SCROLL DOWN and see what we offer



Enjoy an extended stay within a safe and friendly environment where we are constantly keeping the venue safe and clean and where you can enjoy the seasons with friends and not alone.
YOU HAVE CHOICES
COSTS:
Between £1,400 / £1,800 per month


(depending on 1 or 2 persons )
3 MONTH
MINIMUM STAY
Join us here in our newly converted Dorm Room, now an exclusive Double Bedded Suite with Lounge area, TV, self contained shower room with all facilities - all comforts and all together a bargain with BB&EM.
Or stay in one of our Super King Size Bedded Rooms with BB&EM and all comforts of home except, no bills, no cooking or washing up, just a nice place to be with others and enjoy life and not turn into a lonely miserable old fart
I love watching the rain and can watch this rainy scene for ages. There is something peaceful about being in the warm and dry while watching Mother Nature pour from the skies.
If you genuinely cannot afford a holiday but need to get away - John Bellamy will offer a few days to a week for free at Hamilton Hall, but we do require some evidence and details from you as to your circumstances and why you feel you are worthy of a free holiday.

There are many reasons someone might just need to get away - lonely - bereaved - split from a partner - recovering from surgery - searching for a way forward - no one to talk troubles with - needing a shoulder, an older brother or just somewhere to relax away from the
stresses of every day life.
We will ask for a credit card payment of £50 to confirm the booking and this will be refunded at the end of your stay. If you do not show up, the full cost of the period offered will be charged. Too many people and charities have taken advantage and abused our kind heart and we now put things in place to protect our generosity.

You will find a sympathetic and caring environment where people care.
Bring a party of 6 or more and get a very special discounted price. If 8 persons or more, we will restrict the whole venue just for you - exclusively.
PLEASE ASK FOR DETAILS
SEE PRICES HERE FOR EXCLUSIVE USE
special offers available through
e mail bookings only
and must be mentioned in your first e mail to us.
We have a new and easier Terms & Conditions
BELOW

Special Offers are not to be used in conjunction with any other
Special Offer, Workshops / Seminar or Bank Holiday - Festive period
unless this has been discussed and agreed with John Bellamy.
Any offer made by us is valid for 24 hours

LIMITED REFUNDS FOR SPECIAL OFFERS
My apologies for this but we receive so much abuse, harassment and those who act in a childish manner towards business and we have to protect ourselves.
​

Credit / Debit Card bookings only.
​
These Terms & Conditions are here to protect you - and us at Hamilton Hall, from any mistakes made.
e mail leaves a paper trail and any mistake can be seen and rectified.

All Special Offers are subject to availability.

Full payment is made at the time of the reservation.

Only available between the dates stated...

ALL OFFERS MADE by us are valid for 24 hours.


Date change or name change First Date Change - FREE - after that- between £25 - £50.


Multiple e mails and/or phone calls and abusive behaviour - any Special Offer will be withdraw and the full price will be charged.

If you abuse us after a reservation has been made and the abuse is repeated, we will CANCEL the Reservation and Retain all monies paid us. WE ARE NOT HERE TO BE ABUSED. NO REFUND - so - BE NICE.

CANCELLATION:- If WE cancel your booking date and another date is not suitable - we will refund 100% of your monies paid. We may also offer an extra discount or even a free weekend as a gesture of good will if this is the case.


CANCELLATION;- If you do not turn up for the reservation and do not cancel - no refund.


CANCELLATION;- If YOU cancel a Special Offer Reservation
Cancellation - More than 7 days notice - 50% refund .Less than 7 days - NO REFUND.


Special Offers are not available for a Specific Weekend Workshop / Naked Chill Out or during any workshop period X Rated / New Year Season, Festive Christmas or Bank Holiday. Please see DATES OF EVENTS PLANNED


By paying for a reservation you are entering a legally binding contract between yourselves and Hamilton Hall and agree to our Terms & Conditions and accept that Hamilton Hall, it's management and staff are not responsible for your travel plans.
​
WE ALWAYS SUGGEST TRAVEL INSURANCE
​
​

If you need guidance and assistance, it is our pleasure to help you in any way we can and we do ask that you read as much as you can on this web site first.
We will offer as much help as required BUT - IF we feel you are just messing about, being lazy and expecting us to do all the work and then expect a discount, you may be sadly disappointed with our answer. No one is more sorry for this than us, but with decades of abuse thrown at us by undeserving people trying to mess us around, gay men who assume because we are ' family' they can do this whereas they would NEVER offer such attitudes to big business, we stand firm as a business and do not allow bad attitude.

mjb